Renovation, extension and loft. Fulham W6
This terraced house in Fulham was fully rebuilt from inside, effectively leaving only front and side walls. Totus team extended to the property to the rear and into a loft. Wrap-around rear extension has a modern look thanks to glass walls and large windows that add a lot of light to the kitchen and the dining area. New loft, new roof, upgraded roof terrace. All new plumbing and heating, UFH, electrics, AV, joinery throughout. Excellent choice of colours and finishes by our client.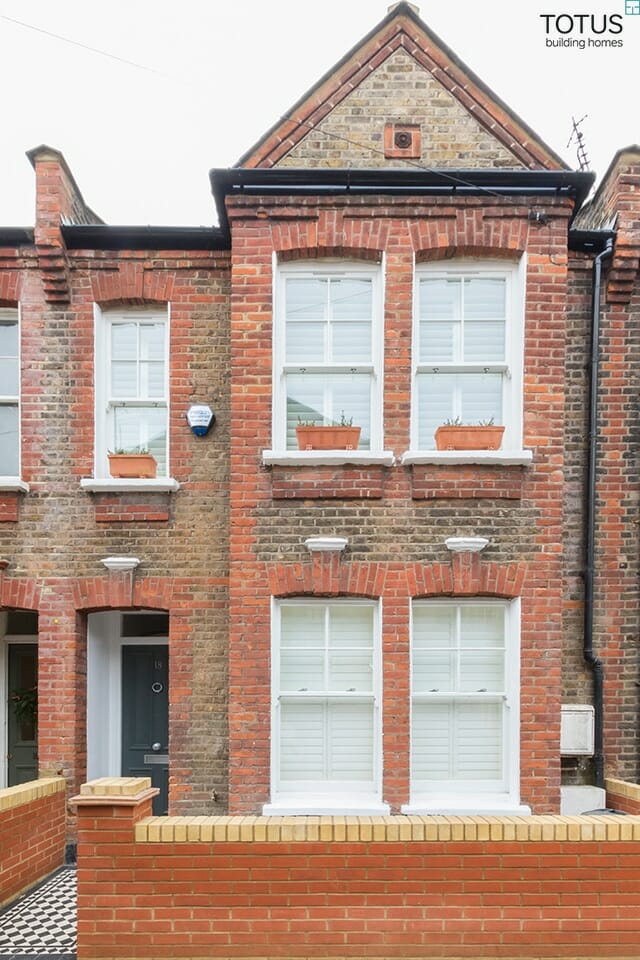 Find Out How We Can Help You
If you are right at the start of your property development project, or already have plans and are raring to go – we can help!